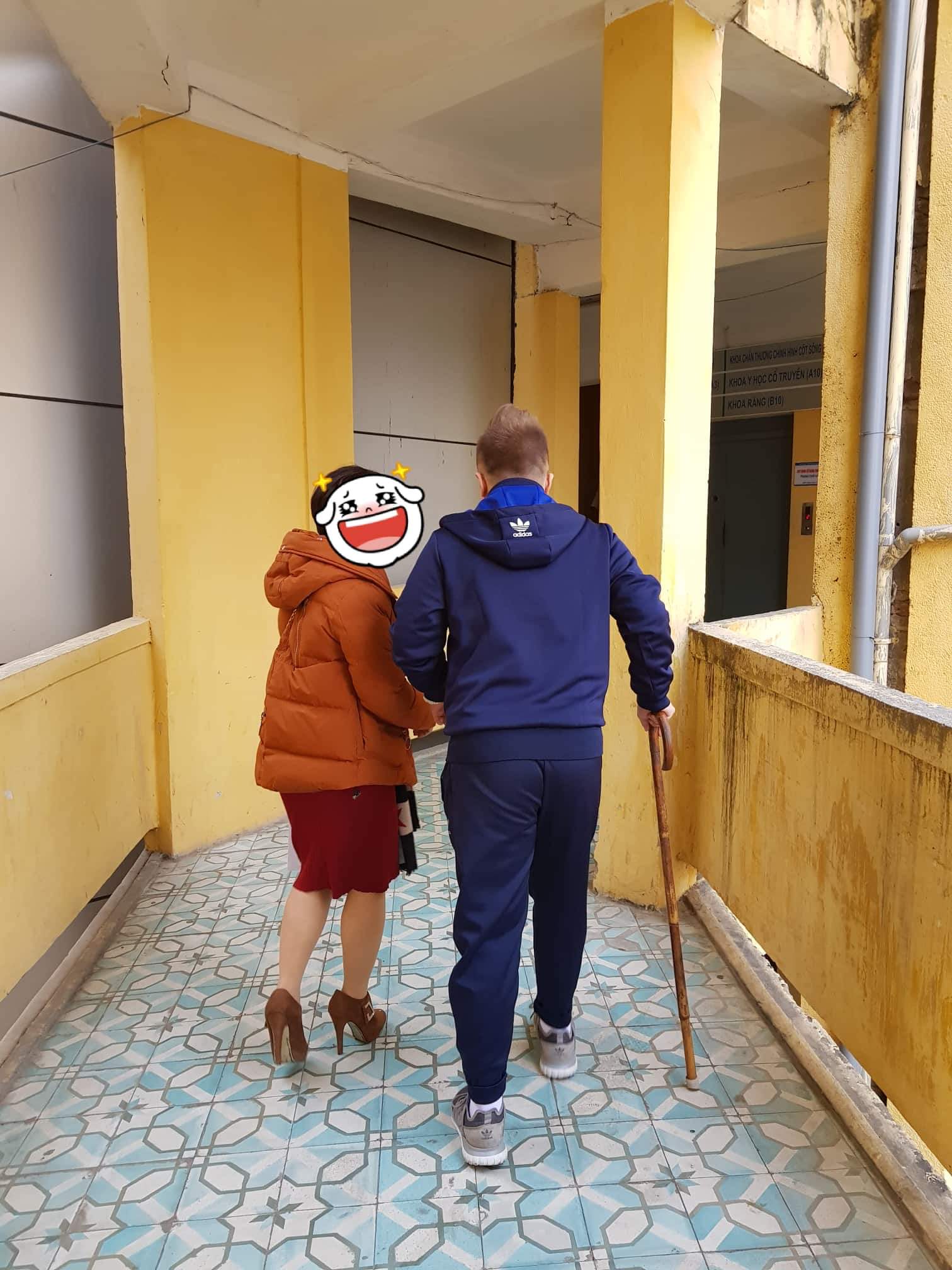 Nguyen Van Minh is currently studying abroad. Because he was only 162cm tall, when he first came to a foreign country, Minh became insecure about his height in comparison to his foreign classmates. Minh even had to look up to some Korean girls. Motivated to get limb lengthening, Minh read about the process, duration and cost for a limb lengthening procedure. Thanks to his proficiency in foreign languages, Minh was able to learn about different lengthening techniques around the world. Although there were a lot of medical innovations in China, Chinese laws had not permitted the pratice of limb lengthening. In European and American countries, a limb lengthening procedure would cost more than 100,000USD, which was a huge amount of money, beyond his family's financial capability. He almost thought that he had to leave his dream behind until he had a job to save up the required money.
But fortune smiled upon Minh. While he was doing his research online, he found a post from a Vietnamese Canadian patient who was working and living in Toronto. He had flown to Vietnam to undergo a limb lengthening procedure. From the post, Minh learnt about Assoc. Prof. Le Van Doan who has a lot of experience in orthopaedics and has published many researches on limb lengthening. After his research, Minh expressed his wish for improving his height to his parents. Although they were being supportive, both of them were concerned. They then made an appointment and came to the hospital to get information about this technique, especially the risks that could come from leg lengthening surgery.
Right after his first year in college, on July 2017, Minh decided to suspend his studies to come back to Vietnam to fulfill his dream. After some examinations , Assoc. Prof. Doan adviced Minh to have a tibia lengthening and try to increase his height by 8cm. The risk of complications, especially Achilles tendon contracture, would be low. The procedure was successfully performed as planned. After 10 days, Minh was discharged to come back home and follow the doctor's instruction. He had examination every 4 weeks. After the last examination at week 11, before the process was halted and the fixators were removed, with the determination and desire to reach a maximum height, Minh's consistent execise helped his knees and Achilles tendonts avoid contracture. When he went to the doctor, Dr. Doan was quite surprised that Minh's knee and ankle flexion nearly reached the normal level. For this reason, the doctor agreed and advised Minh to again increase his height by 2cm. Therefore, with a total of 10cm in height increase after more than 100 days, Minh has achieved a perfect height.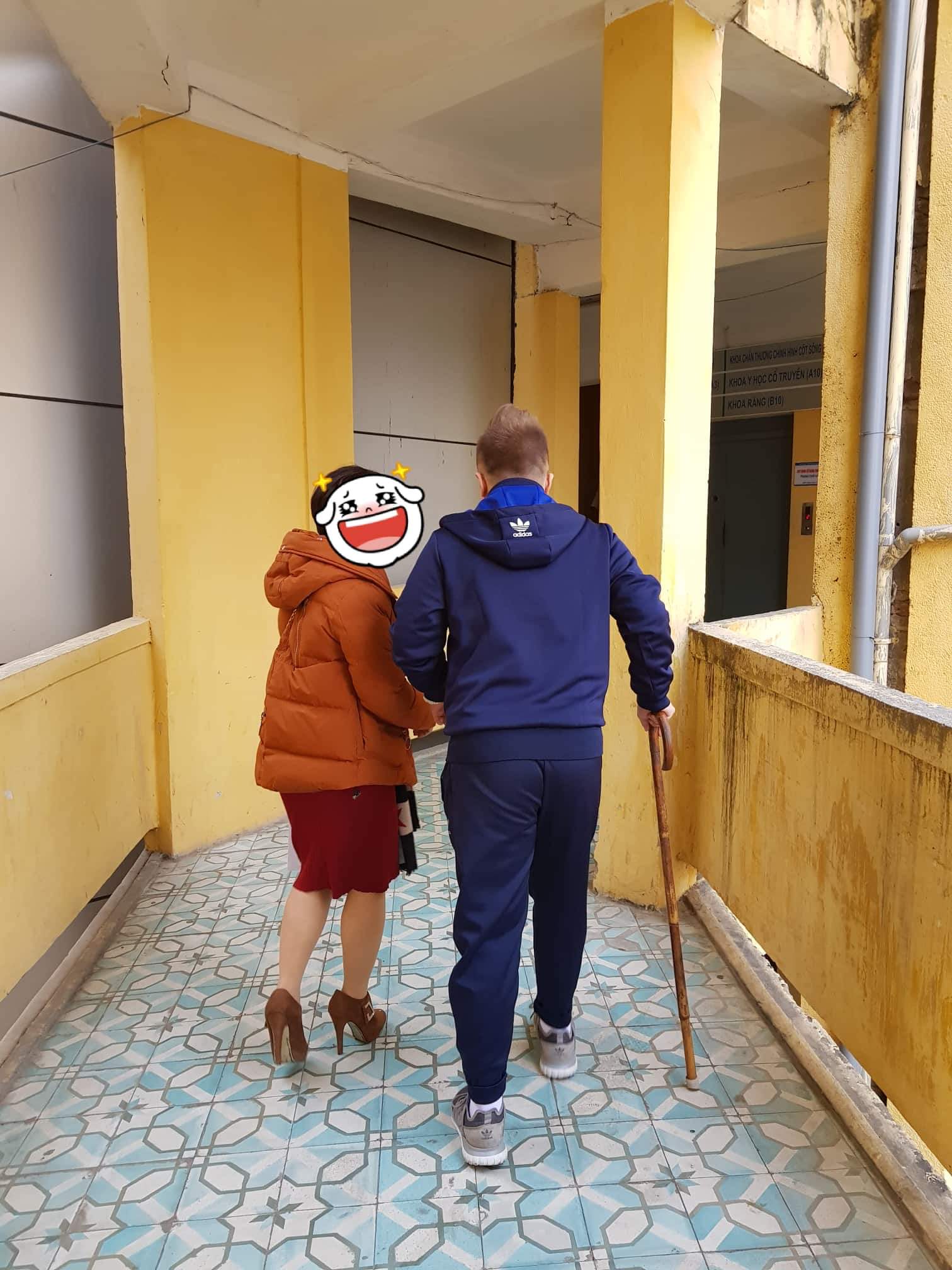 After 2 months since the removal of his fixators, Minh could walk with the support of a small crutch.
After removing the external fixator frames, Minh continued to take his exercises. On February 2018, Minh could walk on his own without the help a crutch. On August 2018, Minh returned to college to continue his education. His old friends could not recognize him with his new height of 172cm.
When he was asked about his decision, Minh felt satisfied with his results. His surgical scars were small and are fading over time. People around him could not notice it if he did not tell them. Now his legs are healthy again. He can walk and run normally. If he can give any advices to the people who are wishing for longer legs and increased height, Minh will not hesitate to give his answer: "Be brave, guys! You won't regret your decision!"