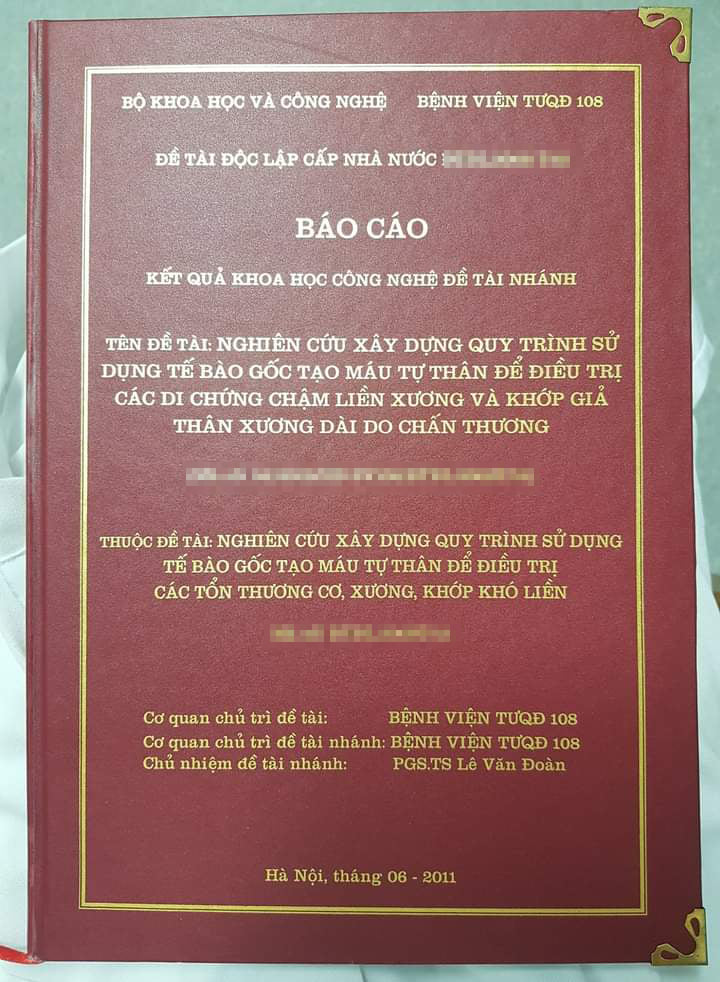 Stem cells are special cells that have the capacity to self-renew and develop into specialized cells. They are also known as pluripotent cells. Up to now, there have been many studies on the application of stem cells to restore the function of organs and body parts with very positive results.
In the field of beauty care, stem cells are also researched and applied by many prestigious beauty centers around the world.
Since 2008, the research team from the Institute of Traumatology and Orthopaedics, led by Dr Doan, has reported on the applications of stem cells from autologous blood to treat difficult-to-heal musculoskeletal injuries. Particulary, there have been applications in leg lengthening methods. The report belongs to an independent state-level project, which was accepted in 2011.
According to this study, the use of stem cells extracted from autologous bone marrow blood to inject into the bone cavity has significantly shortened the duration compared to the method that does not use stem cells (on average, bone healing without stem cells requires 45 days per cm, while the process with stem cells only need 30 days).
Therefore, this is a very good supplementary method for those who undergo leg lengthening in order to shorten the recovery time and quickly return to normal life and work.
The accepted report of the research team on stem cells
Member list of the research team from the Institute of Traumatology and Orthopaedics – 108 Military Central Hospital
On July 12, 2020, stem cells were injected into a 6.5cm extension cavity that, picture of grade 1 bone cavity.
Image of bone examined after 2 months since it received stem cell injection (film taken on September 12, 2020, when the bone cavity has developed to grade 3).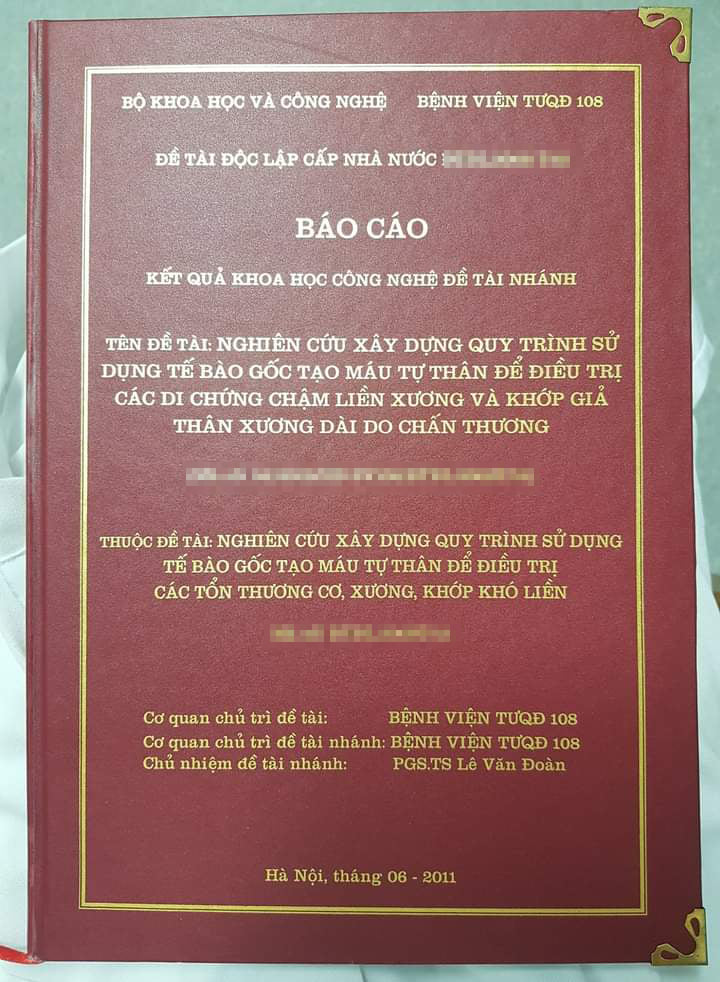 Báo cáo nghiệm thu đề tài của Nhóm nghiên cứu tế bào gốc.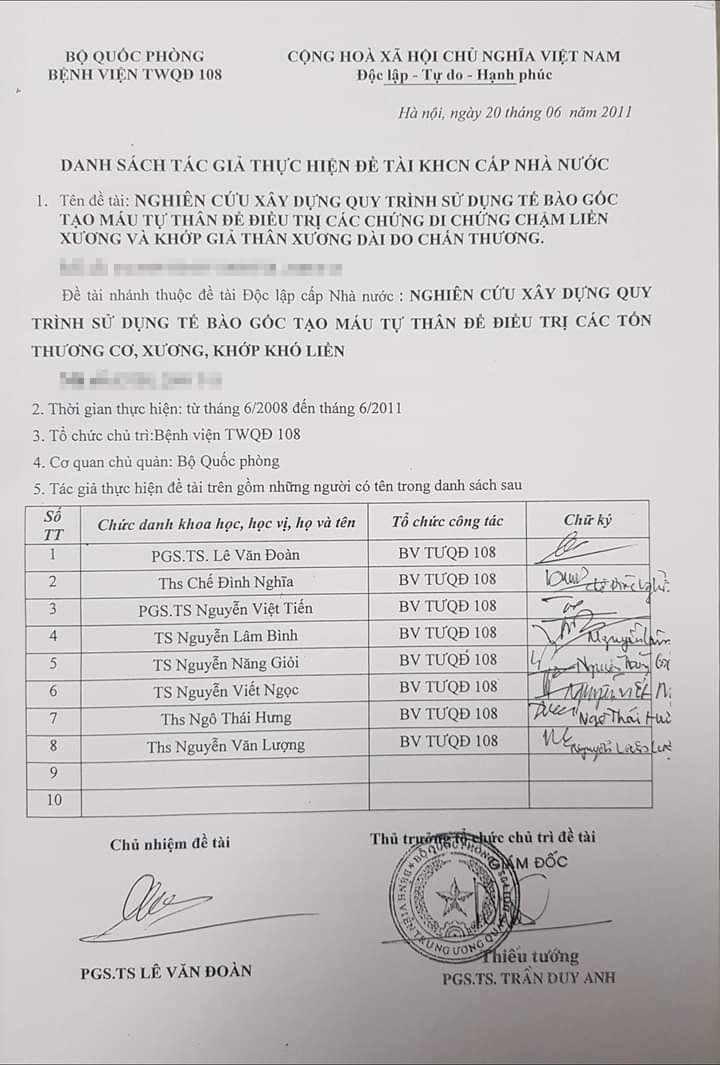 Danh sách Nhóm nghiên cứu của Viện Chấn thương Chỉnh hình – Bệnh viện TWQĐ 108.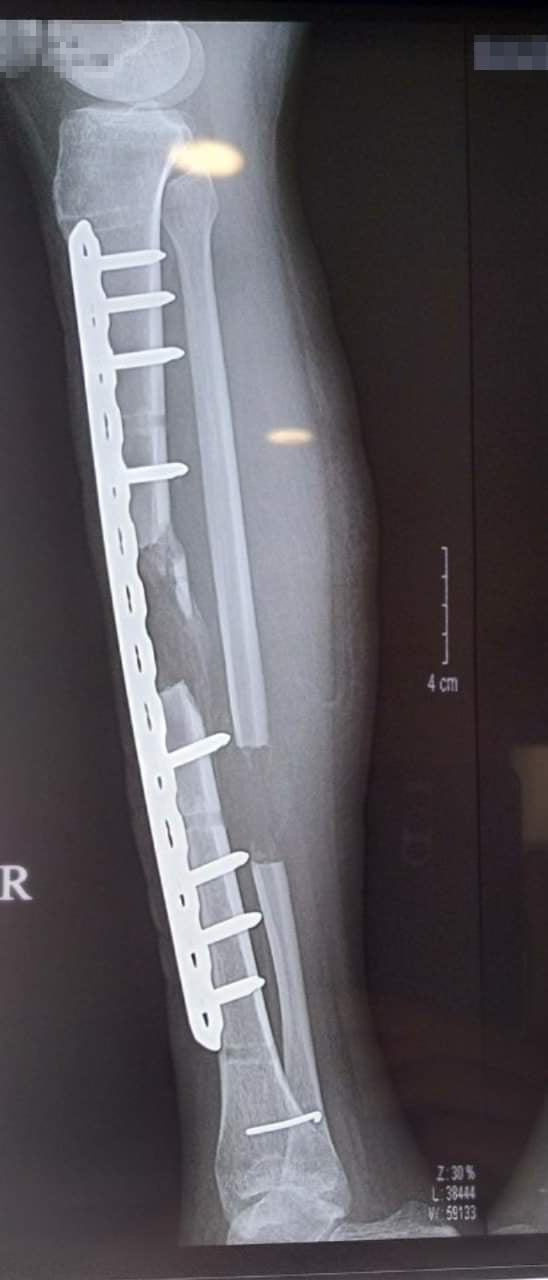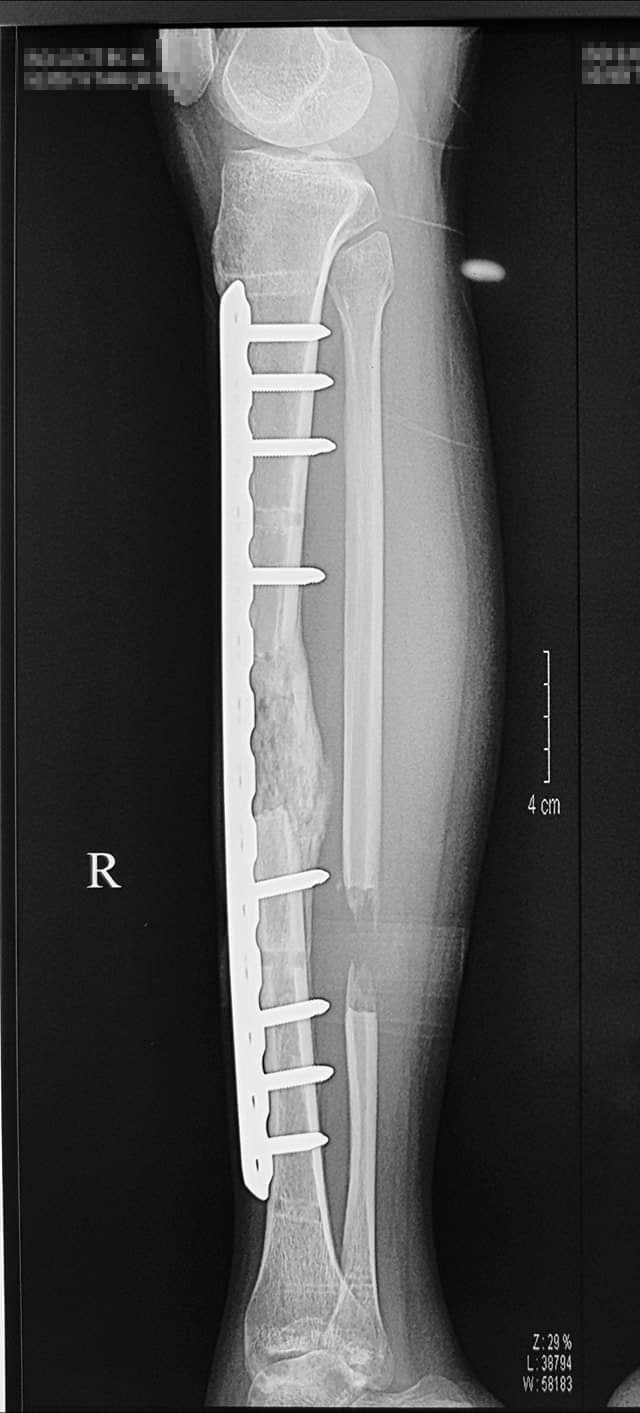 Hình ảnh can xương kiểm tra sau tiêm tế bào gốc 2 tháng (phim chụp 12/9/2020, can xương đã phát triển độ 3).