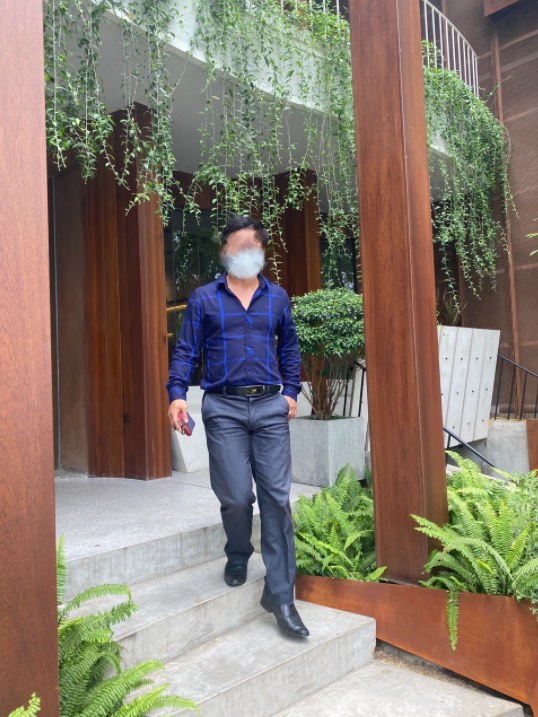 40-year-old actor reveals surprising fact: Leg lengthening is not as painful and dangerous as people think
More than 2 months after his leg lengthening surgery, the legs of the 40-year-old actor have grown by 7cm in length. His legs are straight and the bones have grown well. His movement is smooth, his body is healthy and he since then has not suffered from any pain or trouble. Now the actor is beginning to move into the rehabilitation phase for his legs.
Leg lengthening surgery is known to be one of the effective methods that could help humans improve their height. With the great development of modern, safe and effective methods of leg lengthening, many people in Vietnam have decided to have leg lengthening surgery to achieve their ideal height. However, some are still hesitant about this method.
A recent leg lengthening procedure that increased the patient's height from 164cm to 170cm was safely performed 2.5 months ago without any pain. The surgery for the 40-year-old actor named N.T.H came as a surprise for many people. For Assoc. Prof., Ph.D. Le Van Doan, Director of the Institute of Traumatology and Orthopaedics – 108 Military Central Hospital, this also marked the first successful procedure for a 40-year-old male performed by him in Vietnam that stretched the patient's legs by 7cm.
Leg lengthening in 40s: Risky but… worth it
When asked about his leg lengthening journey, actor N.T.H said: "I actually wanted to undergo leg lengthening when I was 20 but my financial situation at that time did not allow it and I was building my career. Also, back then, the intramedullary nailing technology did not exist and the time spent in an external fixator was still very long.
However, for an actor with good-looking face, outstanding acting skills, great feedbacks from directors in auditions, having short stature was very challenging. I hardly got the chance to play couples with actresses and I was extremely unfit to "match" with fellow actresses with their ideal height. This prompted me to have leg lengthening surgery before I was too old. 40 years old is the time when my work reaches maturity. Being 40, I still have many years ahead to wear better clothes, to love life, to have more favorable situations of work and to fulfill the wishes from my youth."
According to Mr. N.T.H, before his surgery, he also went through a period of worry and anxiety because he was old and did not have the same advantages as young people. But after learning more about the treatment regimen, surgical methods, previous leg lengthening cases as well as getting consulted by the medical team, he felt that every stage was safe and uneventful. Therefore, he decided to spend 2 months for the surgery and 2 months to rest and actively exercise to achieve the desired height.
"In terms of pain in leg lengthening, I don't think it's painful at all. This is because there is great anesthetic technology now. Moreover, the doctors are all highly qualified, and the medical measures at the hospital are guaranteed. When I woke up, I found that the doctor had placed the fixators and then removed them when the procedure was complete. In the first few days after surgery, I was also given pain relievers to help relieve any pain. I could even smile right after the surgery.
Of course, as I was not used to the fixators, wearing them could be uncomfortable. I could not walk normally so I also felt cramped. But it was fine soon after. I could move around using the wheelchair or practice walking in a short distance with a frame." – The male actor shared.
Mr. N.T.H also disclosed that after getting his fixators removed, he did not feel any pain afterwards with the exception of minor pain at the pin sites.
"It took me 2 months to grow from 164cm to 170cm which for 17 or 18-year old people would usually take years to achieve. Therefore, I think it all came at a cost and it was worth it." – Mr. N.T.H shared.
Choose the right doctor, leg lengthening journey can be simpler and easier
In order to reach the desired length, Mr. N.T.H emphasized about the importance of finding specialized and experienced doctors.
"I learned about Dr. Doan from the newspapers. He has successfully performed many leg lengthening surgeries, so I decided to come to meet him for counseling and let him perform the surgery for my legs.
Dr. Doan was very professional during my procedure, so I did not feel any pain at all. After the surgery, he wholeheartedly prescribed me drug. There were tonics for my body to recover, calcium supplements. He gave me with more advice on how to have a scientific diet and a detailed exercise regimen to gradually increase the force on my legs. He also helped monitor routine radiographs so I could undergo the transition to walking with crutches…"
Dr. Doan mentioned in the sharing of actor N.T.H is none other than Assoc. Prof., Ph.D. Le Van Doan, Director of the Institute of Traumatology and Orthopaedics – 108 Military Central Hospital, one of the most experienced specialists in leg lengthening surgery in Vietnam.
Regarding Mr. N.T.H's surgery, Dr. Doan said: "Mr. N.T.H (40 years old) was the oldest patient that I performed leg lengthening on. At first, I myself had some doubts due to his age. However, looking at his determination and desire and based on his physical condition, I decided to performed this surgery. Currently X-ray film of Mr. NTH's legs shows that the bones are well developed and his legs are straight. He himself could also move gently, and did not suffer from any pain after 2.5 months of getting his legs stretched. Now only the rehabilitation phase remains."
Mr. N.T.H shared that getting his height increased from 164cm to 170cm has been his long-time wish and he was very fortunate to be able to fulfill it before it was too late. "It only take us around 2 months to improve our height to what we desire. Therefore, if you feel that it is necessary, you should undergo the surgery right away. There's nothing greater than letting yourself achieve your long-time wish to become a taller, more confident and better dresser…." – Mr. N.T.H emphasized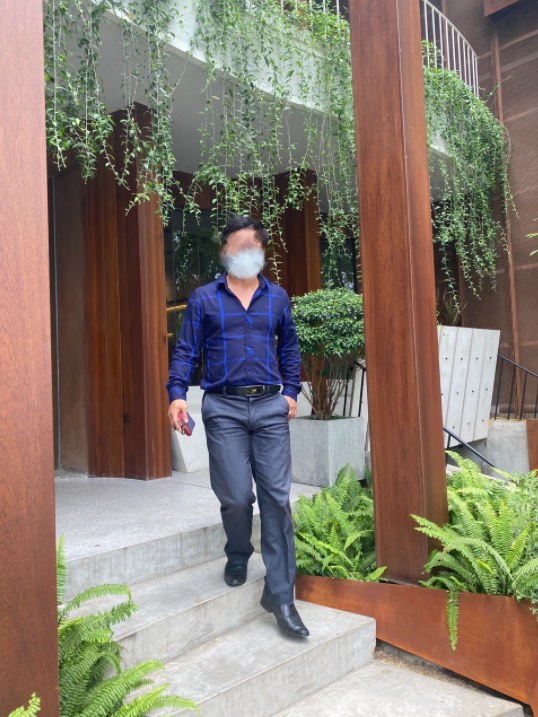 Photo of N.T.H before undergoing his leg lengthening surgery
Additional Information:
Associate Professor – Doctor of Medicine – Excellent Physician Le Van Doan (Dr. Doan) is the Director of the Institute of Traumatology and Orthopaedics – 108 Military Central Hospital. The Associate Professor has had over 30 years of experience in Orthopaedic and microsurgery.
Up to this day, Dr. Doan has successfully performed over 500 leg lengthening surgeries and over 300 leg lengthening to increase height surgeries. All patients after the procedures are satisfied and become more confident in life.
Since there is an overwhelming number of requests for leg lengthening but very few official sources to research, Assoc. Prof., Ph.D., Le Van Doan has opened the website drdoan.vn for those who are interested to research, consider and carefully prepare themselves before the surgery.