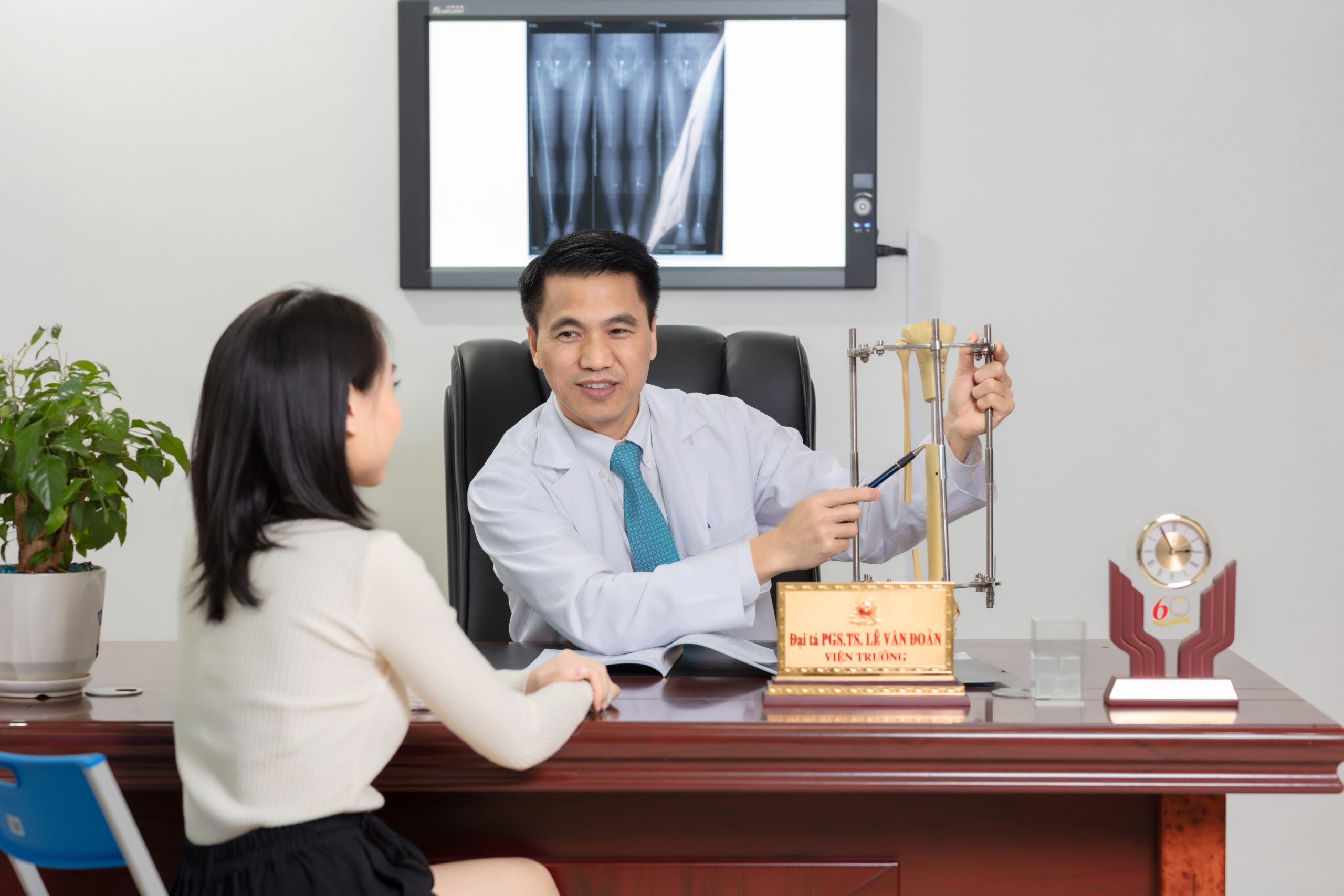 The story of a "shorty" from Saigon determined to undergo leg lengthening to change her future
"Shorty Quynh", "Where does this short girl come from?", "You are just too short, cutie", "You got a pretty face, but it's a shame that you are so short", etc. These comments seemed like jokes to others but they were things which brought Dang Truc Quynh, a 24-year-old girl from Saigon, back to a time when she felt inferior because of her height of 148cm.
However, these were memories from the past. Quynh's present and also her future are ready for a fresh start as she was able to obtain her desired height of 155cm after spending 2 months for surgery and rehabilitation in Hanoi.
Dang Truc Quynh told us about her miraculous journey:
"I left my job as a freelancer and flew straight from Saigon to Hanoi to fulfill my dream of getting leg lengthening. Although I was all by myself in a strange city with all of my savings and no acquaintance to seek for help, I still had faith and the desire to change my appearance and my future life along with it. And so, my journey to obtain a new height just started in the most natural way."
You only have one youth, so live for the moment
"From when I was born to when I was 24, I had always been one of those "average short" people. My back and legs were short and I was small like a piece of candy. Everywhere I went, I was teased as the smallest and shortest one in the group. I felt so inferior. I wish I could one day improve my height. And so I constantly motivated myself and tried to earn enough money to fulfill my dream.
A year ago, I found that leg lengthening could help women increase their heights by 5cm, and even 10cm if the surgery could be done early. I myself did some research on the Internet. I got to see a lot of daily updates from leg lengthening patients on Tiktok and learn more about the past surgeries performed in Vietnam. Like a strong chemical reaction, the more I read the more determined I was to get leg lengthening.
However, my parents were very against this idea. They were worried. People said that leg lengthening was a big deal. What if I got some complications after surgery that could affect my walking? Not to mention when there was a change in the weather or I got sick. What would happen then? Every parent probably would react the same way when their child has a major surgery. But my prolonged dream encouraged me to fight. "Now I just want to live for the moment, Mom and Dad. I am young. I want to live the most confident, happiest life. People get born, get old and sick and then die. Everyone has to get old and weak at times. It doesn't matter if I'm a little weaker than others." After listening, my parents were convinced and they supported and respected my decision.
From 148cm to 155cm: Painful but worth the trade-off for a confident and solid future
Before deciding to undergo surgery, I took a trip to Hanoi to meet and discuss in person with Assoc. Prof., PhD. Le Van Doan. He examined and scanned me very carefully, and even took me to see one of his patients for a talk to learn more about the process of leg lengthening as well as prepare myself mentally for the surgery.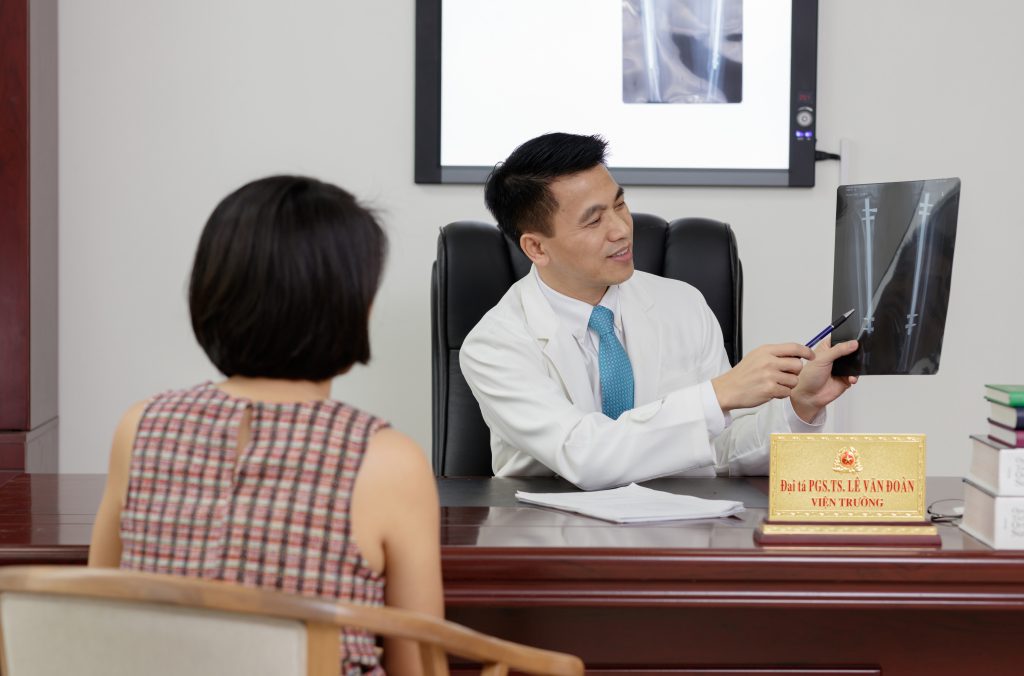 Then the surgery went very quickly. It only took about 2 hours to complete. Back then, I kept thinking, my parents raised me for 24 years but I only had a modest height. After one day of surgery in Hanoi and then 2 months for rehabilitation, from 148cm, I had grown to 155cm. To me, it's a real miracle and a worthwhile trade-off.
I would like to share that: Although leg lengthening is painful, it is worth it. The pain experienced by each person is different, because it depends on the physical condition of each person. For my case, during the first 15 days, my body and limbs ached. The doctor had to prescribe painkillers for me to ease the pain. But Ms. L, who underwent surgery the same day as I did, did not suffer from that much pain. She only felt uncomfortable because of the fixators.
By the 20th day, my body had gradually recovered, so there was no more severe pain, only mild pain in the legs. Sometimes, applying hot and cold compressions also made me feel lighter on my legs and more comfortable. After 30 days, the pain was no longer there. Even when my legs got stretched by 7cm, I did not feel any pain and wanted to keep stretching, but I was advised by the doctor to stop to facilitate rehabilitation. Now, I've just got my fixators removed for a week. I can already stand up and start learning to walk again.
Every time I stand in front of the mirror, I burst into tears of joy and happiness because I could see that my legs are longer and I am much taller than before. So from now on, I can confidently go out on the street, comfortably wearing beautiful dresses. It's a real satisfaction for me.
At the age of 24, we still have a future ahead of us. If you are also a "genuine shorty" like I was before, do not hesitate or miss the opportunity to lengthen your legs. I think, as long as your aspirations and desires are big enough, physical pain will no longer be a barrier. We may be in pain and it may cost money and time, but in return we have a fresh start with a new look, confidence, joy and satisfaction. It is really worth it."
However, according to Quynh, it takes a long time to recover from a leg lengthening surgery. Therefore, if you have a desire to lengthen your legs, you need to learn thoroughly about the procedure, prepare yourself mentally, get your schedule ready as well as choosing a reputable doctor to avoid possible risks and complications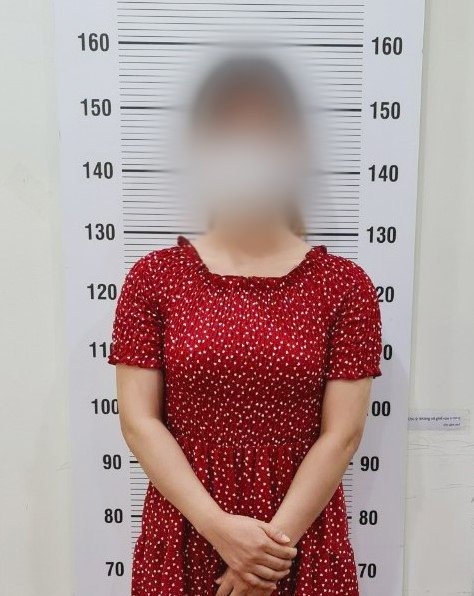 With her new height of 155mm after taking leg lengthening, now Quynh is happier and more confident in herself

Information Box:
Find out more about leg lengthening with Assoc. Prof., PhD. Le Van Doan at:
Hotline: 0587 112 112
Facebook: facebook.com/keodaichandrdoan
Website: https://drdoan.vn/
Link to article on Eva: https://bit.ly/3BYfw5s