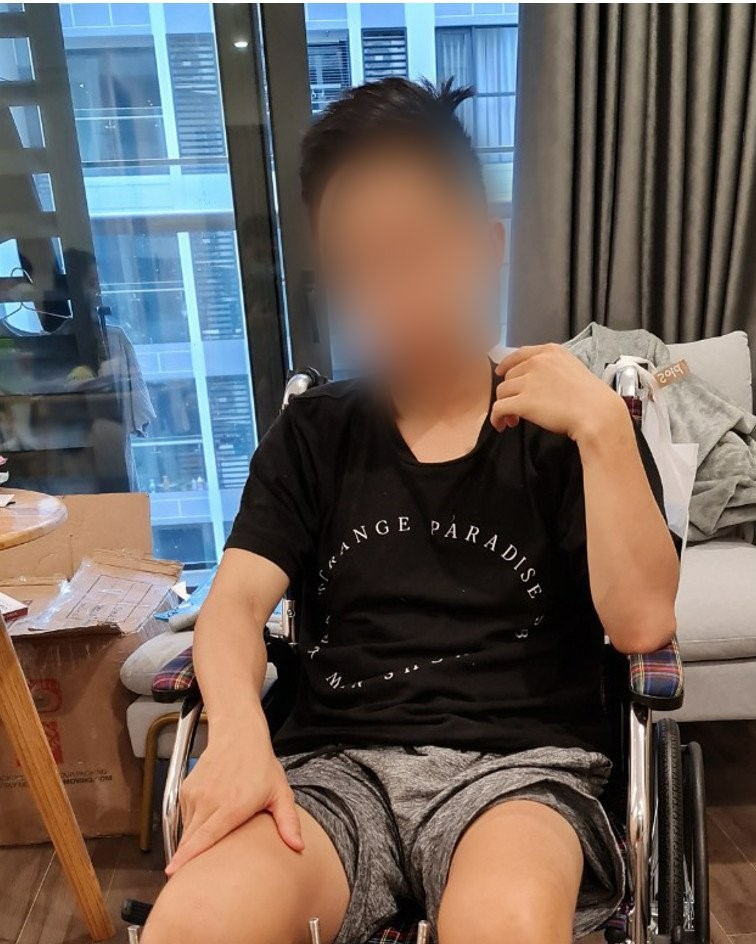 Full review on leg lengthening from an international student in the UK: It takes determination and courage to become good-looking
Up to now, it's only been over a month since the leg lengthening surgery was performed but L.A.M has grown more than 3cm without any pain or difficulty in his daily routine.
When it comes to height improvement, most people will suggest doing sports such as swimming, playing basketball, volleyball, bar pulling, etc. But not everyone succeeds, especially when they are over 18 years old. Surely everyone has more or less heard of leg lengthening surgery, and although it is not a new method, there are still many people who are skeptical and afraid of the procedure. Leg lengthening requires a major surgery that involves bones, so it is not an option that many people would consider.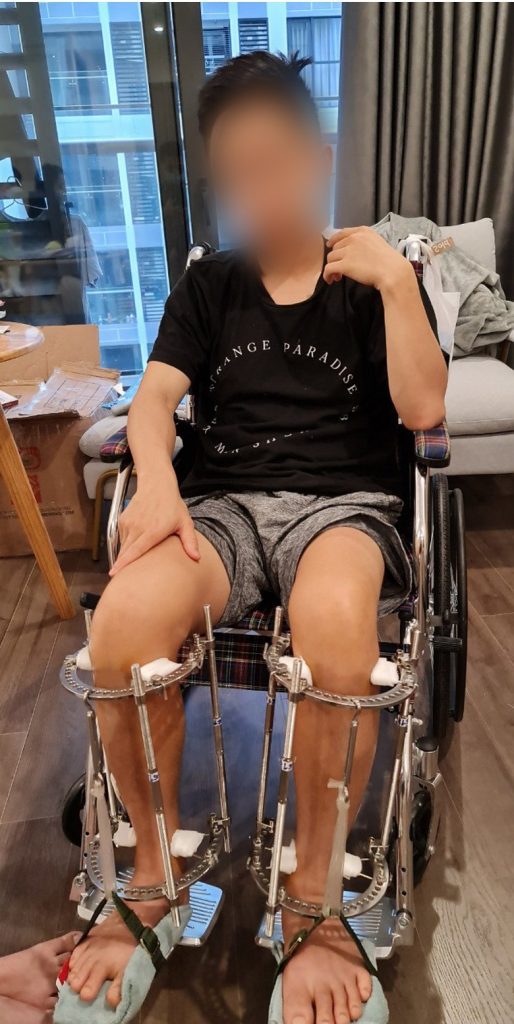 L.A.M told us: It takes determination and courage to become good-looking
Swift decision
In order to motivate young people and answer the questions from many of you viewers, a 23-year-old international student took the time to share his journey of leg lengthening so that everyone could have a more specific and realistic look on the method.
With a modest height of 159cm, the young man planned to get his legs stretched by 9cm to get an average height of 168cm after the surgery.
"Five or six years ago, I had already known about this method, but at that time I was very confused because the fixation duration was long, around 8 to 9 months. However, later on, due to having spent a lot of time learning about the method, plus having understood the medical advancement, I realized that leg lengthening is a safe method with high efficiency. Actually, when you understand the principle of leg lengthening surgery, you will find it is quite simple. After surgery, it is similar to what happens to a broken bone because the bone will heal right away," L.A.M shared about his reference and preparation process before the surgery.
When asked about his motivation to perform the surgery, according to M, the most important things are time, his financial situation and mentality. You must have stable financial resources, be mentally prepared for any situation, especially having enough time for the processes of stretching, rehabilitation and recovery.
"To be honest, I didn't look too deeply and thoroughly into leg lengthening. I was worried that if I researched too much, I would be influenced by different opinions, so I only read the basic information. After reading the articles on Drdoan.vn website, seeing that there have been many successful surgeries, I contacted Dr. Doan directly for advice and scheduling. Then I decided to book a plane ticket to go back to Vietnam to perform the surgery. Moreover, Dr. Doan is one of the very few doctors in Vietnam who can perform leg lengthening surgeries, so I had absolute trust in him. It didn't take too much time for me to choose and find a surgical site", said the international student.
Simple surgical procedure
When asked about the memory of his first time entering the operating room, L.A.M shared, "I don't remember it very well because I was given anesthesia as soon as I lay on the operating table. I slept for about 2 hours. When I woke up, everything was already done."
Speaking on the doctor's instructions before surgery and during the stretching process, L.A.M said that the doctor recommended doing heel tendon stretches. At the moment he is also doing some simple exercises to support his recovery process.
Additionally, L.A.M also shared some information about his journey, "After the surgery, I was hospitalized for 10 days and I was only not allowed to get out of bed during the first 3 days. The rest of the time, the doctor encouraged me to exercise a lot, especially to practice my standing and walking. After that, every 25 to 30 days, I would go to the hospital for a follow-up examination from the doctor. The number of days to complete the surgery depends on the stretched length that you want, for example, stretching by 9cm will take 90 days, and if only by 7cm, it will reduce by 20 days."
At the moment, he only takes calcium and some other supplements. The pins on his legs also have to be changed every 2 days which L.A.M can perform all by himself with the support from a close friend who also flew back from the UK to accompany him.
Regarding advice for others who are interested in leg lengthening, L.A.M frankly shared: "I don't really recommend undergoing leg lengthening if your current height doesn't affect your life too much. The first few days made me a little uncomfortable. Therefore, if you are not mentally prepared, I think you should not do it. And for those who have the determination and are ready, just do it. It's all about becoming more good-looking."
Information about leg lengthening you should know:
– Theoretically, you can stretch your legs as long as you want, depending on your needs. However, doctors will advise on a reasonable length in proportion to the body and in order to minimize complications.
– Leg lengthening surgery does not affect the longevity of the patient.
Find out more about leg lengthening with Assoc. Prof., PhD. Le Van Doan at:
Hotline: 0587 112 112
Facebook: facebook.com/keodaichandrdoan
Website: https://drdoan.vn/