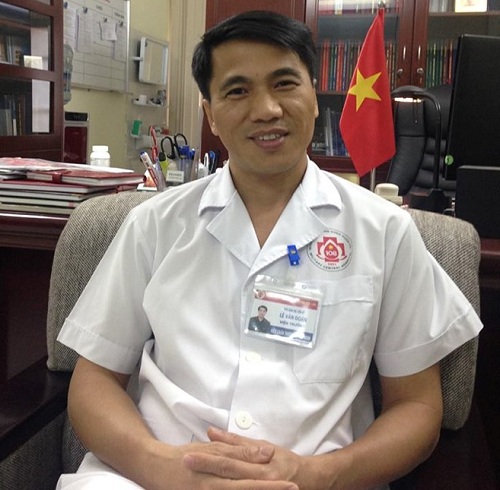 Having a modest height and receving comparisons from people around her all the times, a 20 year old girl decided to get her legs stretched by 6cm.
"I can withstand all the pain if it means I can be 6cm taller."
In recent years, leg lengthening surgery to increase height has been performed by many medical facilities. This surgical method aims to serve the legitimate needs of many people, especially those of short stature which has caused many difficulties at work.
Nguyen Thanh Hong Anh (23 years old, from Tuyen Quang) underwent leg lengthening surgery in the summer of 2015. Before getting her legs stretched at 108 Military Central Hospital, Hong Anh had to put up with gossips and hearsay. The female university student almost have to give up her dream of becoming a tour guide.
In order to for the surgery to be successful, the patient have to endure a lot of physical pain.
Upon hearing those gossips, the young female university student could "only bite her tounge" and rush to study to prove herself. As a result, Hong Anh was continuously awarded scholarships for being an outstanding student. However, in Hong Anh's mind, she was always "obsessed" and suffered from self-deprecation about her height of 1.56m.
Determined to improve her height, the tourism student learned about the leg lengthening method. After being explained by the doctors about the success rate as well as being told that the maximum length for her procedure would be 6cm because her body's condition did not allow it to be extended any longer, Hong Anh decided to perform surgery.
"After one summer at the hospital with strict exercise regimens, I've done it. My height has gone up by 6 cm. When my parents found out about my decision, my father was very angry but my mother understood my desire and supported me.
After getting my legs stretched, I had to learn how to walk step by step like a child, withstanding all the suffering and shedding many tears. But now , I have a job at an Vietnam-based US travel agency, and life after surgery is no longer disturbed, " Hong Anh shared.
Height increase surgery is not dangerous
In fact, cases similar to of Hong Anh is not uncommon. There are even people who have near "ideal" height, but for some reason they still have the desire to lengthen their legs.
At the Institute of Traumatology and Orthopaedics – 108 Military Central Hospital, at least 10 cases of leg lengthening to increase height were taken each year, in which the number of male patients accounts for more than that of female patients. According to the doctor, self-deprecation related to height has hugh impacts on life, which leads to the need for limb lengthening. For men, this type of self-depracation is more clearly felt.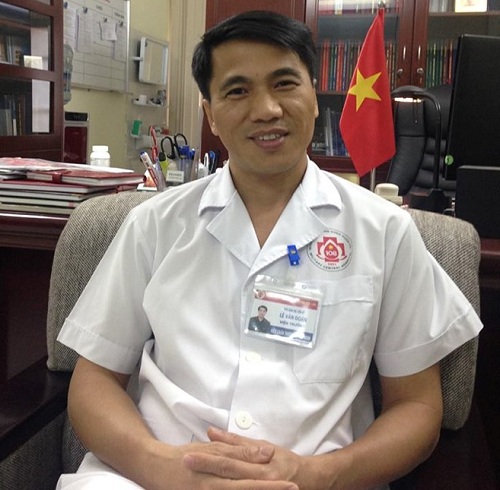 Assoc. Prof. Le Van Doan said that leg lengthening surgery does not affect life expectancy.
Assoc. Prof., Ph.D. Le Van Doan, Director of the Institute of Traumatology and Orthopaedics, said that leg lengthening surgery is the only way to increase height for people who have reached the end of their development age.
Leg lengthening only applies to people with short stature (female under 150cm, male under 160cm) or people suffering from deformities and injuries. This technique does not apply to cases where leg length discrepancy is not more than 3 cm. With a small discrepancy, it can be improved by simply adding a shoe sole which is much easier.
Regarding the appropriate age to perform leg lengthening, this expert said that it should be between 20 and 30 years old because at that time, the surgeon can determine the perfect height. After the age of 35, the bones begin to age, so they are no longer suitable for prolonged surgery.
Finally, speaking about the impacts of leg lengthening on life and life expectancy, Assoc. Prof. Doan said, limb lengthening does not in fact affect the life expectancy of the surgical patients like many might mistakenly believe. However, after the process, the soft tissues (tendons, muscles, nerves, blood vessels, and ligaments) cannot keep up with the new situation right away. Therefore, rehabilitation exercises are recommended for a while, the duration will depend on the natural disposition of the body and specific desired length. When the muscles, bones and joints have been stable and had good exercise and the lengthened limbs are healthy, the patient can walk, jump, dance, and return to normal life.
* The patients' names in the article have been changed